Primary tabs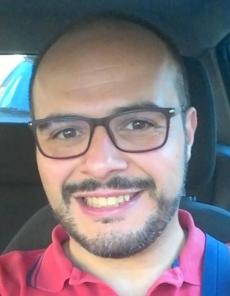 Activity:
The research activity of Alessandro Di Mauro is on materials science. His experience includes atomic layer deposition (ALD), chemical vapor deposition (CVD), and photocatalytic, structural and chemical properties of semiconductor-based materials. His research is mainly focused on nanostructured photocatalytic semiconductors (principally TiO2 and ZnO) for application in water treatment.
Curriculum:
Alessandro Di Mauro is a researcher of CNR IMM, he received the laurea degree in Industrial Chemistry (cum laude) in 2004, and the Ph.D. in Chemistry in 2008 from the University of Catania (Italy). The Ph.D. course contributed to the training of specialist and professional expertise in the preparation and processing of materials by chemical vapor deposition (CVD) and self-assembly monolayer synthesis. Furthermore, he acquired a remarkable mastery in the use of many facilities:  x-ray diffraction (XRD), scanning electron microscopy (SEM), energy-dispersive x-ray spectroscopy (EDX), x-ray photoelectron spectroscopy (XPS), atomic force microscopy (AFM), and Attenuated total reflectance spectroscopy (ATR-IR).
 From 2008 to 2009, he participated to the SiCilab training project, for the training of experts in the growth of high gap semiconductors by CVD. From 2010 to June 2012, he worked in a chemical industry, dealing with antibacterial and self-cleaning ceramic surface, synthetized by CVD of Ag and TiO2 films.  From July 2012 to May 2014, he was a post-doc at the University of Catania, investigating ZnO thin films deposited by MOCVD (metal organic chemical vapor deposition)  for sensing application. He also studied the graphene oxide chirality by circular dichroism. Since July 2014, he is a post-doc at the CNR-IMM, (Institute of Microelectronics & Microsystems) within of the EU-FP7 project WATER (Winning Applications of nanoTEchnology for Resolutive hydropurification).  His activity is focused on ZnO- and TiO2-based nanostructured materials for water treatment. The prolonged presence in the lab has allowed, among other things, a good maturation of the use of the Fourier-transform infrared spectroscopy (FT-IR), optical measurements, contact angles, ellipsometry, photodegradation tests, inductively coupled plasma optical emission spectroscopy (ICP-OES), inductively coupled plasma mass spectroscopy (ICP-MS), high performance liquid chromatography (HPLC), gas chromatography flame ionization detector (GC-FID), gas chromatography electron capture detector (GC-ECD), total organic carbon analysis (TOC).
He has decennial expertise in physical and chemical vapor deposition techniques, in x-ray diffraction, and surface analyses.
He is author of about 30 peer-reviewed publications in high-impact factor international scientific journals, several oral presentations and posters. He is referee of several international journals.
He received the best poster award at the IEEE Nanotechnology Materials and Devices Conference in the 2014. He took part in the organization of several scientific international conferences and meeting. He is strongly involved in a lot of scientific dissemination activities.