Primary tabs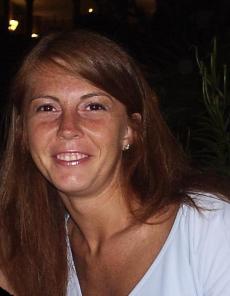 Activity:
Maria Antonietta Ferrara received the degree in Electronic Engineering from the University of Naples "Federico II" in 2003. In 2008 she got the Ph.D. in Electronic Engineering at the University "Mediterranea" of Reggio Calabria (Italy) with a thesis on Spontaneous and Stimulated Raman Emission on Nanostructured Silicon. Since 2008 she obtained contracts for research collaborations with the Institute for Microelectronics and Microsystems unit of Naples, where she carried out research on themes "Advanced optoelectronic devices and integrated sources based on Nonlinear Raman scattering", "Non-contact optical characterization
based on interferometric techniques". Since 2012, she is researcher at the same institute and her research interests are in fields of nonlinear optics, coherent Raman spectroscopy, digital holography.
She is author or co-author of more than 25 peerreviewed scientific papers, and holder of several patents.