Primary tabs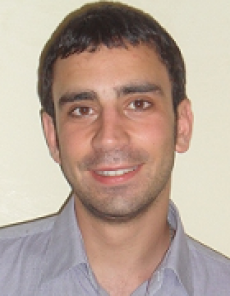 Activity:
He received the bachelor degree in Material Science and the master degree in Science and Engineering of Innovative and Functional Materials from the Physics Department of University of Calabria, Rende, Italy, in 2009 and 2012, respectively.
He received the Doctoral Degree in Physical, Chemical and Materials Sciences and Technologies in the same department in collaboration with the Institute for Microelectronics and Microsystems (IMM), Italian National Research Council, Rome, Italy, where he continue to work as research fellow.
During his master thesis he was intern for six months at Philips Research Campus in Eindhoven,
The Netherlands, under the supervision of Dr. Dick de Boer, where he was involved in projects on nanostructured luminescence materials.
The main activity regards the fabrication of an arrayed devices for electro-optic phase modulation and beam steering of electromagnetic radiation in the THz range, namely a THz spatial light modulator (THz-SLM) and of other THz basic components such as polarizer, filters, polarzing beam splitter ecc. The modulation will be provided by novel liquid crystal with specific electro-optics properties at THz range.
A secondary task is the realization of tuneable plasmonic coupler and attenuator based on novel design investigated in our research group.