Primary tabs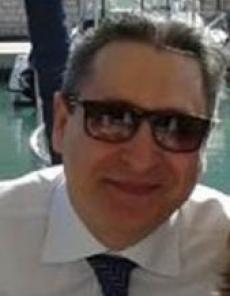 Activity:
Research team led by Prof. Roberto Rella, at the IMM Institute, unit of Lecce, aims to advance science in the field of optical sensors and biosensors and develop novel optical sensors technologies for applications in biomolecular research and bioanalytics. This highly multidisciplinary research requires a concerted effort in multiple areas, including: research into photonic and plasmonic (nano)structures; the development of functional biomolecular systems; and the development of sensor instruments. The instruments developed by our research team are used for a variety of applications, among other fields, the investigation of biomolecules and their interactions, and the detection of chemical and biological substances. The group is involved in theoretical and experimental research and modelling to expand the understanding of optical phenomena in photonic (nano)structures, in particular, in (nano)structures supporting various types of surface plasmons, with a focus on their role in optical biosensing based on Surface Plasmon Resonance (SPR) and Localised Surface Plasmonic and in the last years based onto a new branch of active plasmonics: Magneto-Plasmonics. The research is also focused onto optical measurement techniques, including measurement principles, instrumentation, and data processing approaches, also by imaging, to create optical systems for high-performance optical biosensors. Moreover, a lot of work is oriented also towards the the investigation onto microfluidic methods and modelling to improve the performance of optical biosensors but also of new generation of drug microreactor for PET application. To this purpose the Rella's research team examine the interplay between the physics associated with the sensor design and the role of convection, diffusion, and chemical reactions. Our research is also involved in the optical biosensor application for the study of biomolecules and their interactions:, protein-protein interactions and studies of enzymatic activity, interactions of nucleic acids. This effort comprises, in particular, the development of novel experimental methodologies and data analysis tools. The research is focused in the development of novel biosensors for the rapid and sensitive detection of chemical and biological substances relevant to medical diagnostics, environmental and food safety.
Recently the Rella's research group is also involved in the realisation of a new generation of solid state resistive gas sensors optically actived by the inclusion of plasmonic nanoparticles and also onto the realisation of optical sensors based onto the quenching of luminescence.
In the last year dr. Rella has been involved in the creation of a new facility with the IMM colleagues focused onto "NanoPhotonics and Plasmonics Advanced Laboratories" in which are developed SERS and TERS spectroscopy and imaging measurements, AFM/fluorescence microscopy and SNOM. In particular the activity is focused on Surface and Localised Plasmonic (SPR, LSPR) characterization (Angular and wavelength modulation) (in Kretschmann and transmission/reflection configuration). Magnetically-modulated SPR/LSPR characterization in Kretschmann configuration (Angular and wavelength modulation). Both in controlled environment. Moreover multichannel fiber-optics based LSPR setups for dynamic transmission/reflection and fluorescence characterization of nanostructured samples (Both in controlled environment) are also developed.
Further information:
http://scholar.google.it/citations?user=s_Q6q48AAAAJ
https://www.researchgate.net/profile/Roberto_Rella/contributions
Curriculum:
• Roberto Rella, degree in physics from 1985, from the 1983 to 1991 follows national and international school (CISM and GNSM Schools, Euratom school) in order to increase the scientific competences on material science.
• From 1998 to 2000 is researcher of the National Research Council (CNR) Italy.
• From 2001 is senior researcher of the CNR at the "Instituto per la Microelettronica e Microsistemi" Lecce Italy
• Member of the Scientific Council of the Institute for Microelectronics and Microsystems. Member of the Italian Association of the Sensors and Microsystems (A.I.S.E.M.).
• Contract professor of the University of Salento of an integrating Course of the Laboratory of Physics of the Matter, Faculty of science, course of Bachelor in Physics, entitled "Chemical Sensors".
• Contract professor of an Integrating course at the "Facolta' di Ingegneria of the Universita' of Salento " course of Bachelor in Engineering of the Materials, entitled "Technologies of realization of optochemical sensors for detection of liquid and/or gaseous toxic agents
• Contract Professor (2011) of a course at the "Facolta' di Ingegneria dell'Universita' del Salento corso" Scienza, tecnologia e fenomeni di trasporto nei materiali"
• 2010 teacher at the "Prima Scuola Biosensori Ottici e Biofotonica" organised by SIOF - Ischia. Lectures on "Biosensori a Risonanza Plasmonica".
• During the years 2009-2015 has held a series of seminars on the topic "Biosensors optical transducers" at the Engineering Faculty and Science faculty (Physics and Biology) of the University of Salento.
• Referee of international scientific journals such as: Sensors and Actuators B, Sensors and Actuators B, Langmuir, Chemistry of Materials, Journal of Materials Chemistry, Thin Films, Journal of American Chemical Society, Biosensors and Bioelectronics etc..
• Guest Associate Editor of special ISSUE of Materials Science and Egineering C, Volume C22, Number 2.
• Member of the Scientific Committee of the EUROSENSORS conference held in Rome, September 2004.
• In 2013 attains teaching qualification as full professor FIS02/B1 Experimental Physics of Matter (ASN-MIUR)
• From 2001 member of the Scientific Committee of the European conference on Organised Films (ECOF)
• Director of the First School on Biointerfacce organised by IMM CNR, Lecce Italy from 12 to 16 November 2007 - "First Biointerface School."
• Director of the "Biosensori e Biofotonica" SIOF school Otranto Lecce nel
• Member of technical committee of "Fotonica" National Conference. Sectors: Life, Health, Environment, Culture, Energy, Space
• From 2015 is member of Consiglio di Presidenza of the "Societa' Italiana di Ottica e Fotonica" (SIOF) branch of the European Optical Society (EOS).
• From 2016 is vicepresident of SIOF
• Author of more than 250 papers in refereed journals and of more than 170 communications to scientific meetings. In the course of its scientific work he was responsible of many scientific collaborations with universities and several national and international institutes, as well as Industry and SMEs, taking some seminars on invitation.
http://scholar.google.it/citations?user=s_Q6q48AAAAJ
https://www.researchgate.net/profile/Roberto_Rella/contributions
Info:
Prof. Roberto Rella Senior Scientist Functional Materials and Devices IMM group leader NanoPhotonics and Plasmonics Advanced Laboratories Consiglio Nazionale delle Ricerche Istituto per la Microelettronica e Microsistemi IMM CNR unit of Lecce Campus Universitario Ecotekne ( A3 building or presso DHITECH – Via Monteroni – Lecce - Italy tel. +39 0832 422508 - +39 08321975930 e-mail: roberto.rella@cnr.it http://www.researcherid.com/rid/E-8744-2012 http://scholar.google.it/citations?user=s_Q6q48AAAAJ