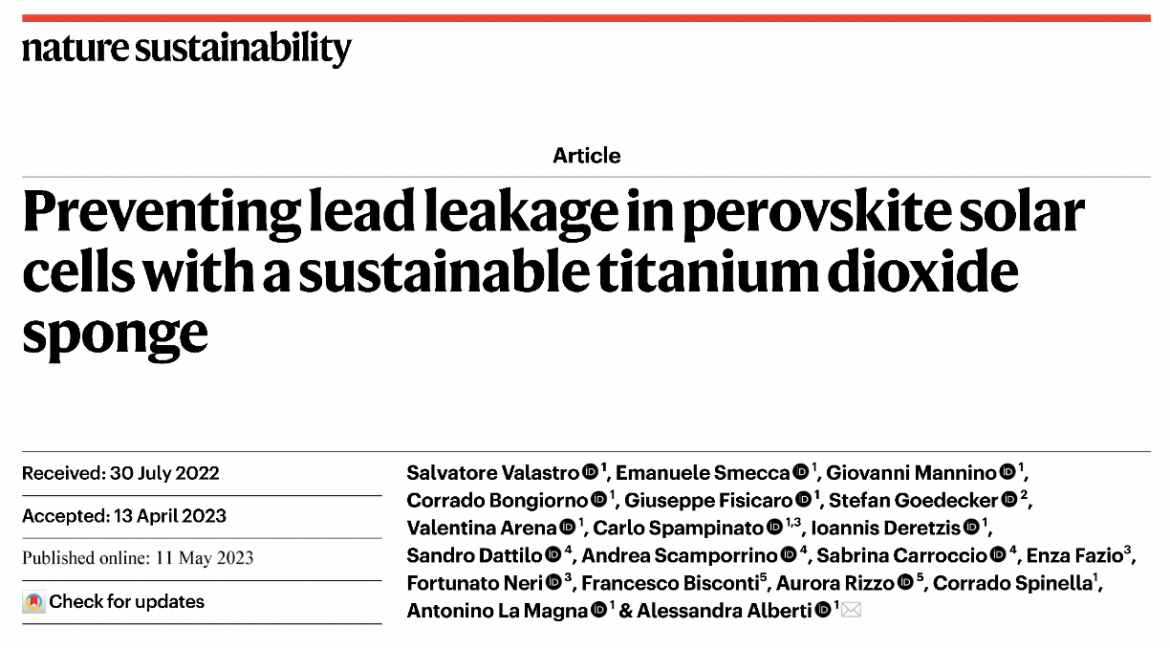 Perovskite Solar Cells (PSCs) represent a pivotal technology in the photovoltaic sector due to their high photoconversion efficiency, which has reached 25.8% on a laboratory scale in ten years since its introduction. In comparison, Silicon Solar Cells are at 26.1% 
Despite the low production costs claimed for PSCs, some issues continue to impede the process of commercialization. One main issue is the presence of Pb in the perovskite stoichiometry that, on the other hand, has been enabling the records in photovoltaic performances.
To minimize Pb leakage in the environment from broken Perovskite Solar Cells during rainwater flushing, we deposited a sustainable titanium dioxide sponge on ready-to-use devices through a scalable and solvent-free deposition process based on reactive sputtering. Already used in Perovskite Solar Cells architecture, the integration of the dioxide for Pb sequestration promises substantial cost savings.
The approach, technologically applicable to large-scale production, addresses the safe commercialization of any form of Pb-based perovskite device, regardless of the specific architecture.
Read how to do in our paper published on Nature Sustainability using the link:
For further information, please contact: