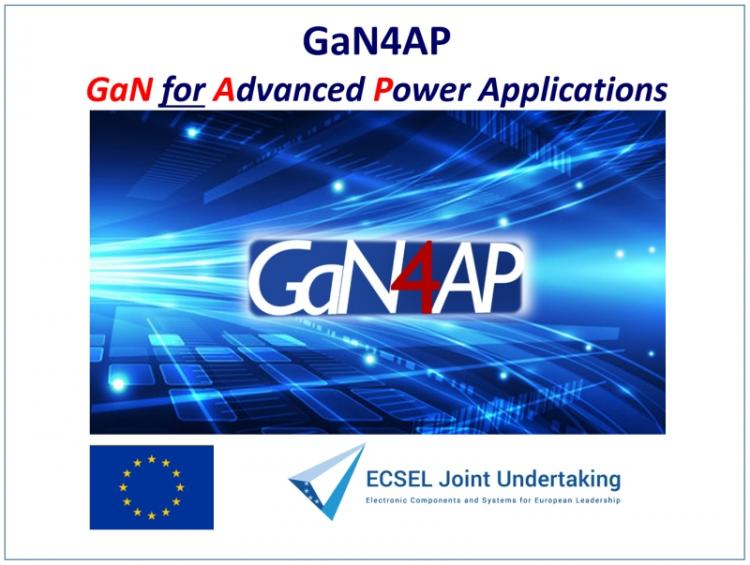 The European project GaN4AP aims at making GaN-based electronics the main technology in all power converter systems.To reach this ambitious goal, the project has four main objectives:
1. Develop innovative power conversion systems based on state-of-the-art GaN-based High Electron Mobility Transistors (HEMTs) with 99% power conversion efficiency.
2. Develop innovative Aluminium Scandium Nitride (AlScN) with outstanding physical properties for highly efficient HEMTs with much higher current  and power density than existing transistors.
3. Develop a new generation of vertical power GaN-based MOSFETs up to 1200V based on high crystalline quality free standing GaN, covering all the production chain from material growth, to the device design, processing and characterization up to tests in applications.
4. Develop a new intelligent and integrated GaN solutions (STi2GaN) both in System in Package (SiP) and Monolithic variances, that will allow the generation of E-Mobility power converters.
The development of new device technologies and innovative power circuits, employing the GaN-based devices is a crucial factor for the worldwide competitiveness of European industries.
The Consortium is composed by 36 partners and 9 linked third parties, including large companies, SMEs, Universities and Public Research Centers from 6 different EU countries.
Project Coordinator: Leoluca Liggio (DTSMNS)
Project Scientific Coordinator: Gaudenzio Meneghesso (University of Padova, Italy)
Scientific Coordinator for CNR-IMM: Fabrizio Roccaforte