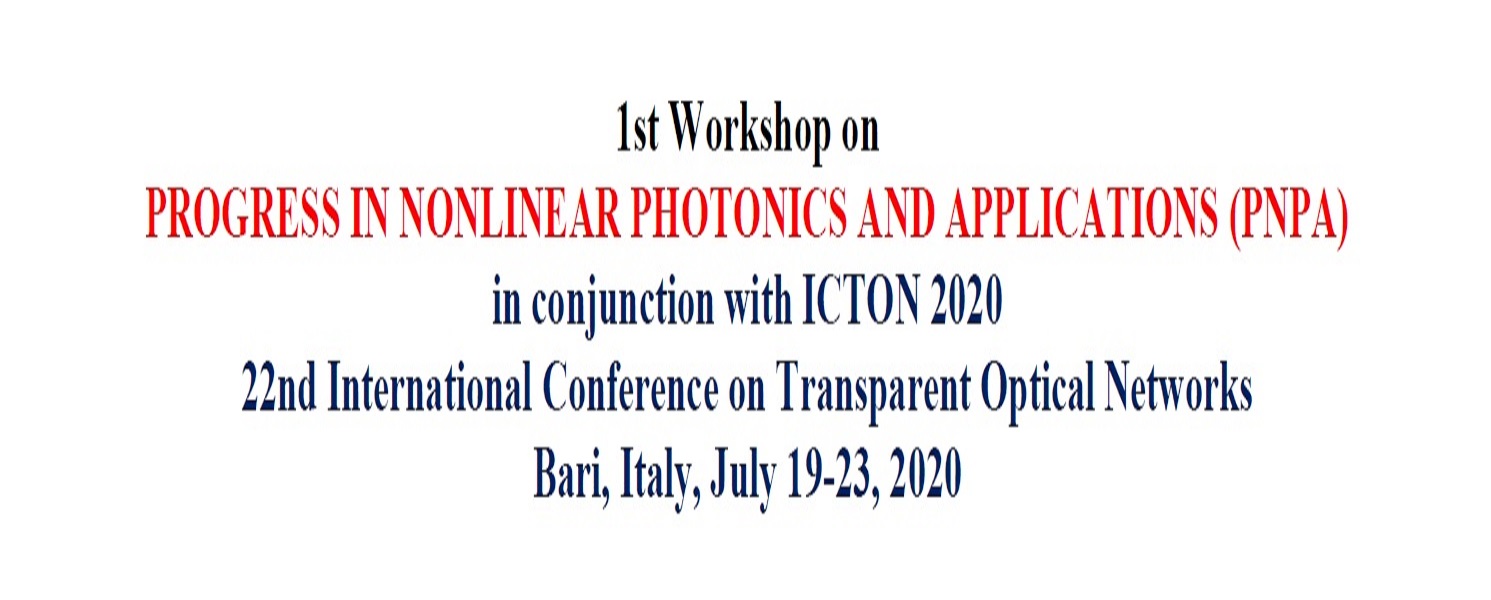 1st Workshop on
PROGRESS IN NONLINEAR PHOTONICS AND APPLICATIONS (PNPA)
in conjunction with ICTON 2020
22nd International Conference on Transparent Optical Networks Bari, Italy, July 19-23, 2020
Nonlinear optical...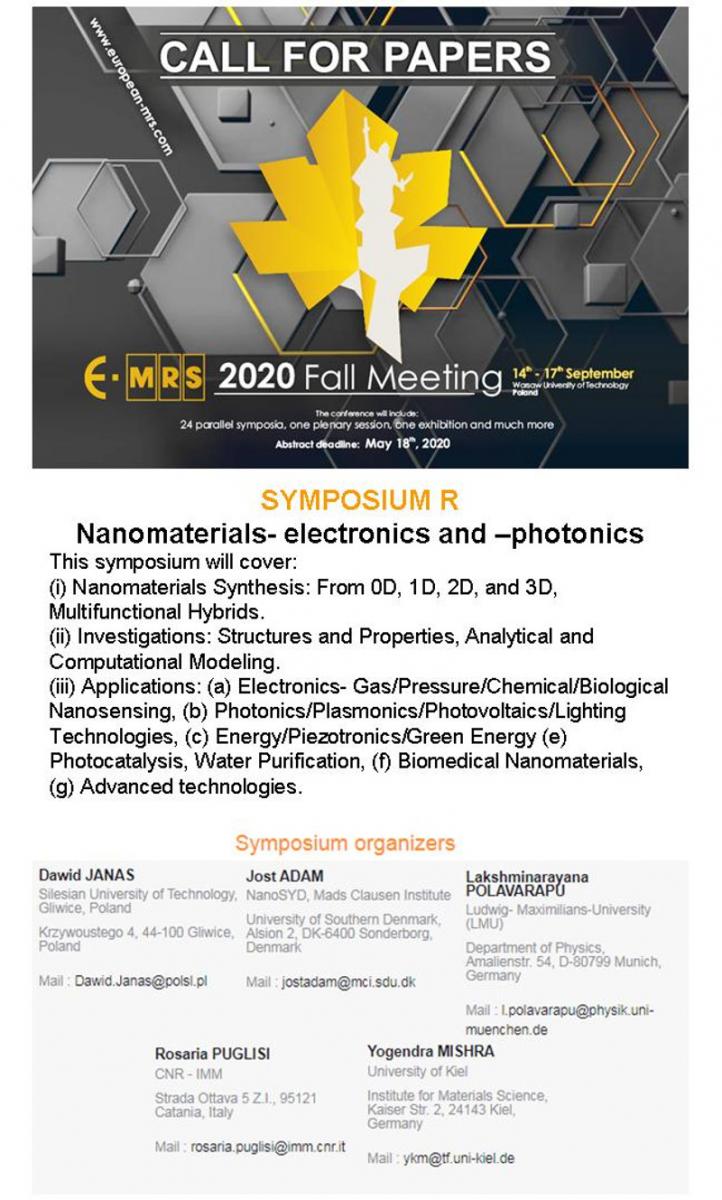 Deadline for abstract submission: May 18, 2020.
This symposium will cover:
(i)   Nanomaterials Synthesis: From 0D, 1D, 2D and 3D, Multifunctional Hybrids.
(ii)  Investigations: Structure and...