Primary tabs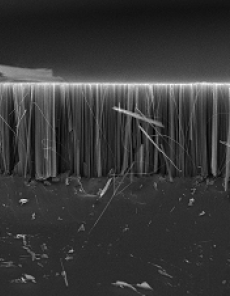 Phone:
+39 039 603 6369 (office), 6683 (lab.), 5143 (clean room), 5556 (cryolab)
Activity:
Physics and materials science via electrical characterization of silicon quantum-dot nanostructures and single electron transistors (SETs), but also electron paramagnetic resonance (EPR) and transport investigation of donors and point defects in silicon and silicon-based nanostructures, mainly silicon nanowires prepared by metal-assisted chemical etching.
Curriculum:
Matteo Belli graduated in Physics cum laude in 2002 at the University of Parma with a thesis on "MBE preparation and investigation of quantum dot nanostructures for 980 nm emission" (supervisors Dr. S. Franchi, prof. C. Ghezzi), held at the CNR IMEM institute in Parma. He obtained the Ph.D. degree in Physics in 2006 for his work on "Magnetic and transport properties of intercalated fullerides" (Department of Physics, University of Parma, in the Fullerene Research Group led by prof. M. Riccò). Since then, he was post-doctoral fellow at the CNISM institute at the Physics Department of the University of Parma in the framework of the European FP6 project "FERROCARBON", and at Laboratorio MDM in the framework of several projects (European FP7 project "AFSiD" – Atomic Functionalities in Silicon Devices, CARIPLO project "ELIOS" – Atomic level electronics in silicon nanostructures, H2020 project "IONS4SET" - Ion-irradiation-induced Si Nanodot Self-Assembly for Hybrid SET-CMOS Technology). Throughout his career he has published more than 15 papers on international peer-reviewed journals and has participated to experimental sessions at international facilities and to several conferences on different topics, electron paramagnetic resonance and quantum transport being the most recent ones. Currently he is a temporary researcher at the Agrate Brianza Unit of IMM institute.
Info:
The picture displays a Scanning Electron Microscopy image of typical silicon nanowires produced by Metal-Assisted Chemical Etching.