Primary tabs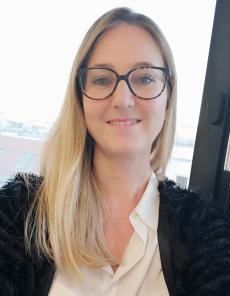 Activity:
She coordinates the European Project BeforeHand that aims at establishing the foundations of a new technology, suitable for the implementation in networks of Electronic Smart Systems exploiting the capability of phase-change materials to process and store data in the very same physical place, with particular focus on automotive applications.
Curriculum:
She received her Master's degree in Physics in 1996 from the University of Rome Tor Vergata.
She holds a Ph.D. in Material Science in 2001 from the University of Rome La Sapienza.
From 2000 to 2001 she worked as a Post-Doc at the University of Aachen (RWTH).
From 2001 to 2010 she was with the Research Center Jülich, Germany, at first in the "Tenure-track" excellence program and then as a Senior Research Scientist, focusing on III-nitride nanowires.
In 2010 she received the Habilitation in Physics from the RWTH Aachen and in 2012 from the Humboldt University in Berlin.
She obtained the Habilitation to full Professor competitions in Italy.
From September 2010 till August 2019 she was with PDI, working on the one hand on epitaxy of III-nitride nanostructures and layers on the other hand on epitaxial growth of phase-change materials for memory applications.
At present she is with CNR-IMM unit Rome working on phase-change materials for memory applications.
She is author or co-author of about 127 publications, 27 proceedings, 63 invited talks, 4 book chapters, 6 invited review papers, and 2 patents 1 sold to Micron Technology. She has more than 5000 citations and her current Hirsch index is 37 (on Google Scholar).